Relieves nasal congestion and unblocks
Blocked sinuses due to a cold can be extremely annoying and uncomfortable. This product is the perfect natural remedy to relieve nasal congestion. It is made from a blend of eucalyptus and other essential oils. Cineole in eucalyptus oil is shown to have mucolytic, bronchodilating and anti-inflammatory properties in clinical trials.
- 0%
Sale price
₹390.00
Regular price
₹390.00
Unit price
per
Sold out
View full details
Collapsible content
How to use

Apply under the nostrils, neck and chest.
Product Information

Packed with essential oils of expectorant and anti-bacterial herbs, this blend employs a two pronged strategy to relieve the congestion and blocked sinuses. Helps with fast recovery from blocked nose due to cold, allergies & sinusitis.

It is light, portable, and travel-friendly for you to carry with you, everywhere you go. It has a rollerball applicator, making it extremely easy to apply.
Ingredients

Peppermint, Eucalyptus, Cajeput, Thyme, Ajwain Essential oils, Menthol Crystals and cold pressed Jojoba Oil.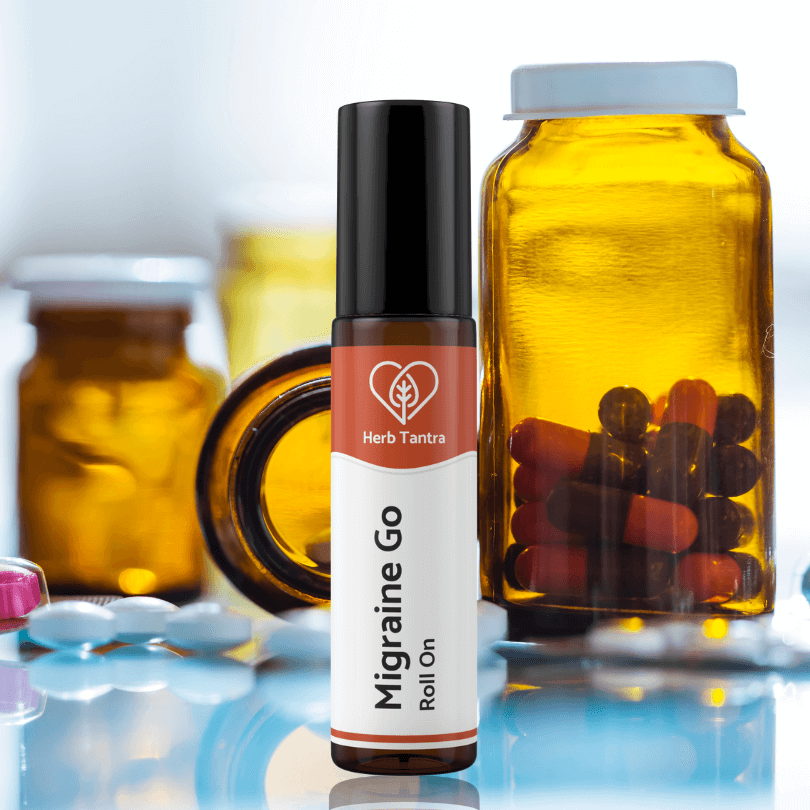 Step 1 to wellness
Do you remember the time when most of our treatments started from our kitchens? But our fast paced lives have led us to injudicious consumption of pain killers and other OTC drugs for smallest discomforts. With our products we're making it easier to adopt natural remedies as the first step towards wellness.
Frequently Bought Bundles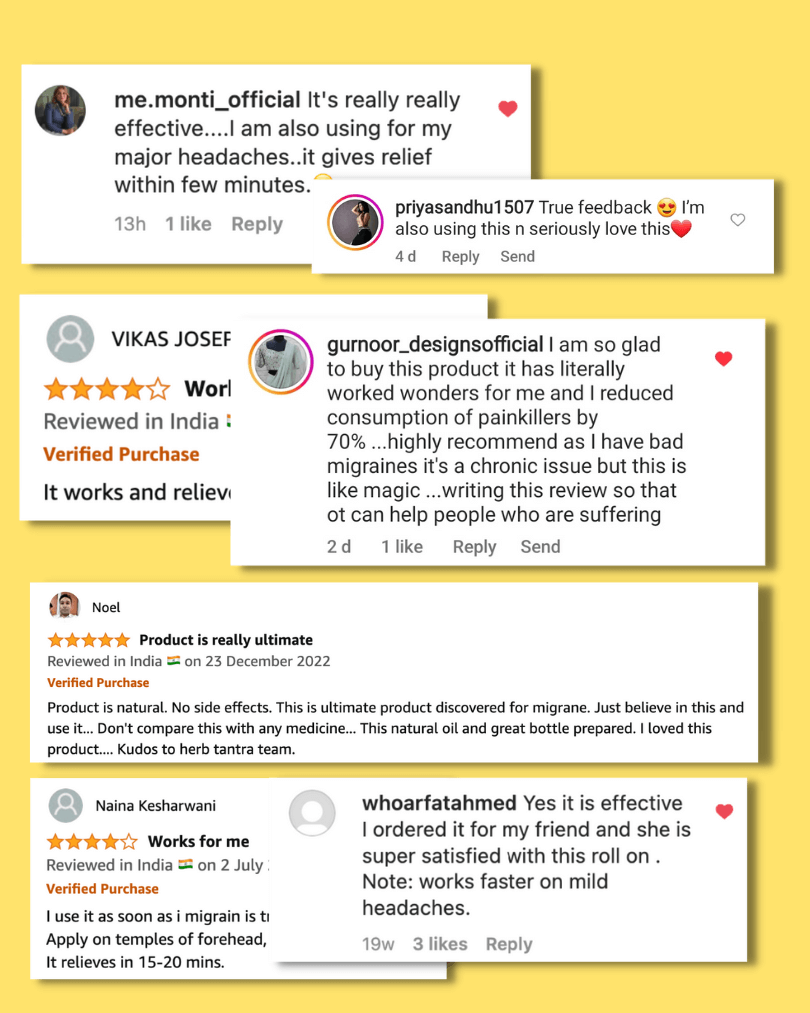 1,00,000+ lives touched
We have served more than 1lac customers and helped them choose Plants Before Pills. Most of them have seen noticable results and now use our products as first line of action. This has enabled them to cut down on self medications with pills.
Know More About Us
What else can we help you with?
Answers to your most common questions.
When and how many times can I apply this roll on ?

Every time you need relief you should apply the roll on. You can apply it as often as you need it.
Does it have any side effects?

This roll on is 100% natural and safe. Use it as often as you need. There are no known side effects, when it's used according to the instructions for use.
Could I be allergic to it ?

Allergies to its ingredients (all of which are listed above) are rare. If you have doubts, do a patch test. When an itching red spot appears we advise you not to use it.
Are there any other precautions I should take ?

Do not use without your physicians consultation if you're pregnant or undergoing any treatment. Do not let other people use the roll on to avoid cross contamination. Do not use after expiry date.
Is this product returnable ?

Due to health and wellness nature of this product it's not returnable.
One of the best products
I been using all herbtantra products, it is natural and effective. I have recomto my friends and family members. I buy for my parents as they are old. Change of climate makes them vanruaable. And I always suggest for rollon and steam drop inhalers it so effective for common cold and blocked noise..
Amazing product
I ordered this product because i get regular sinus problem's due to a diviated nasal septum, It works like a charm Thank You soo much for an amazing product, the dilivery was a bit slow but it's worth the wait.
Didn't work as mentioned
After reading all reviews and going through the ingredients and details of this product, I ordered it. It was a good experience while chatting on whatsapp to clear my doubts. The delivery was very fast and packing was good. That's why I am giving 2 star but sadly it did not work for me. It's same as you apply vicks vaporub and that comes so cheap. I get blocked nose every night even after taking steam and I wake up with a blocked nose n sneezing. I asked this query while chatting and was told that it will work but sadly it gives you relief for some. 3-4 minutes and then again the same issue of blocked nose. I was really hoping for it to work but I guess my search still goes on. I will not say I wasted my money but I didnt get any benefit also. But thanks for there quick responses and delivery experience.
Helpful
My husband often has a blocked nose and sometimes can't sleep because of it. The decongest roll on, started working for him from the get go.
He slept peacefully after a long long time.
He doesnt even need to apply it very frequently, once in two- three days is enough
A complete game changer
MY LIFE SAVER
HEY
HERBTANTRA IS JUST A BLESSING FOR ME! A MIRACLE INDEED.
Earlier I was very skeptical on the fact that when all medicines have failed on how can such natural product do any help. But just as a last trial with no hope I purchased it. The owner helped me himself to choose whats good according to symptons...Trust me the decongest roll on acted as a life saver and till today its most important stuff in my bag ( although I use it rarely now) Then he suggested me to take steam with it for three days and surprisingly within 2 days my sinus was 98% cured.I couldnt believed it and was like why I have not purchased it before.
The other best thing is you need very little quantity of it, thus it lasts for months. Infact this amount is very less in front of the magic it does.
** Not at all sponsored or paid** A true heart to heart review..I got a new life with it