Calms mind and body to make falling asleep easier
Sleep buddy is a relaxing blend formulated to help calm your mind and help you fall asleep. It contains oils of lavender, mandarin, st. Johns wort, valerian root, roman chamomile, and bergamot. Valerian root is held highly in ayurveda and has shown effective to against insomnia in clinical trials.

- 0%
Sale price
₹390.00
Regular price
₹390.00
Unit price
per
Sold out
View full details
Collapsible content
How to use

Gently apply on all or any of the following points: back of the wrists, back of the neck, back of the ears and soles.Sleep Buddy has a pungent aroma. If the smell bothers you, apply the roll on just on your feet and cover it with a pair of old socks or an old bed sheet, the smell will go away in 10 minutes.
Product Information

Sleep buddy roll on helps ease your body and soothe your mind so you can get a good nights sleep. Keep a bottle close at hand and apply before bedtime for a good night's sleep.

Sleep buddy has a slightly pungent aroma, which fades away a few minutes after application. It is light, portable, and travel-friendly for you to carry with you, everywhere you go. It has a rollerball applicator, making it extremely easy to apply.
Ingredients

Lavender, Valerian Root, St. John's Wort, Bergamot, Mandarin and Chamomile essential oils, Cold Pressed Jojoba Oil.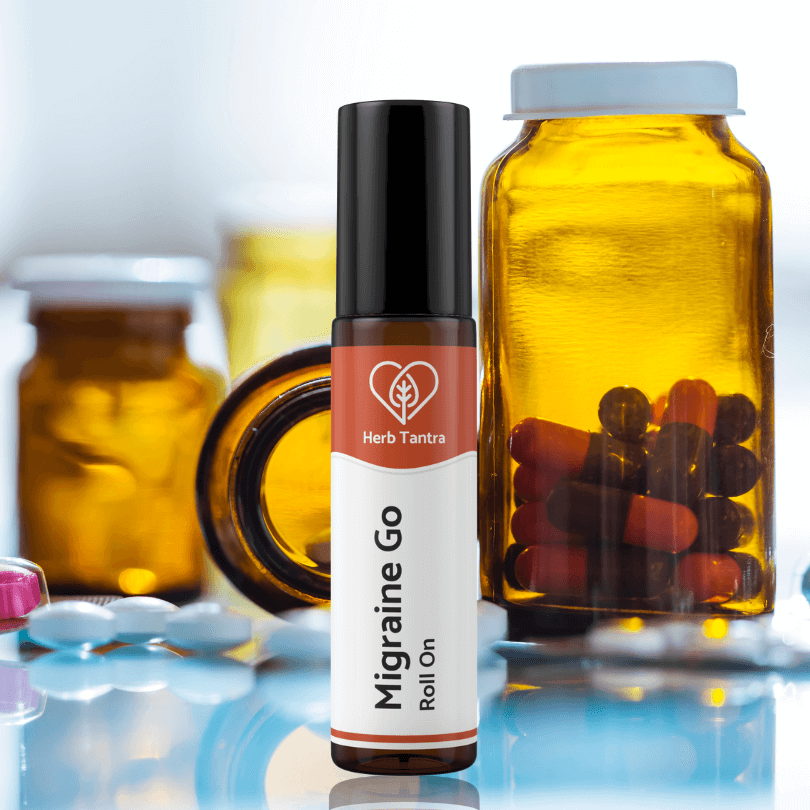 Step 1 to wellness
Do you remember the time when most of our treatments started from our kitchens? But our fast paced lives have led us to injudicious consumption of pain killers and other OTC drugs for smallest discomforts. With our products we're making it easier to adopt natural remedies as the first step towards wellness.
Frequently Bought Bundles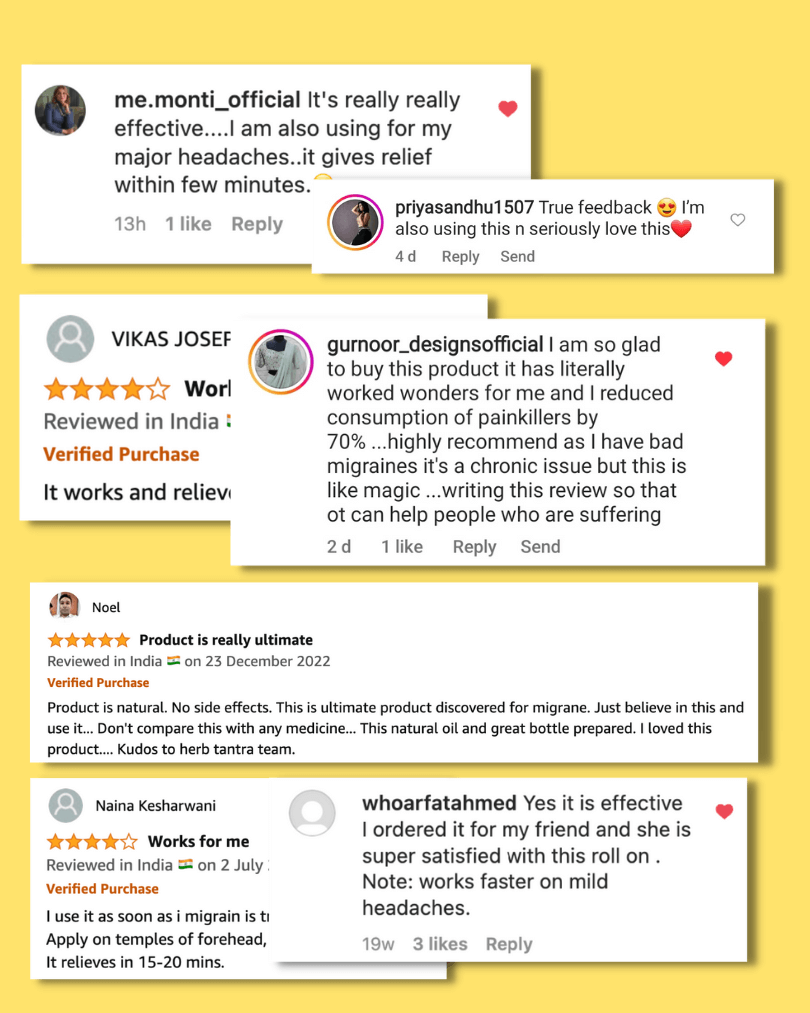 1,00,000+ lives touched
We have served more than 1lac customers and helped them choose Plants Before Pills. Most of them have seen noticable results and now use our products as first line of action. This has enabled them to cut down on self medications with pills.
Know More About Us
What else can we help you with?
Answers to your most common questions.
When and how many times can I apply this roll on ?

Every time you need relief you should apply the roll on. You can apply it as often as you need it.
Does it have any side effects?

This roll on is 100% natural and safe. Use it as often as you need. There are no known side effects, when it's used according to the instructions for use.
Could I be allergic to it ?

Allergies to its ingredients (all of which are listed above) are rare. If you have doubts, do a patch test. When an itching red spot appears we advise you not to use it.
Are there any other precautions I should take ?

Do not use without your physicians consultation if you're pregnant or undergoing any treatment. Do not let other people use the roll on to avoid cross contamination. Do not use after expiry date.
Is this product returnable ?

Due to health and wellness nature of this product it's not returnable.
Best sleep buddy
First of all this is not a paid review. Thank u herb tantra... I really enjoy my sleep now. I saw this product on inst*** clicked and read abt all the details, it took me 2days thinking weather to buy this or not, finally because of the price (it's cheap) I ordered it. Got the delivery too on time.. thanx, I was really a sleep deprived person.. I guess first 2days I was getting use to it, but from 3rd day onwards I do sleep like a child. I close my eyes and open them in morning. This product is must have for all those who have trouble sleeping. Once again thank u soo much HERB TANTRA.. xoxoxo 👍
100% Effective
It helps me sleep easily, but can you do something about the smell?
Disappointed.
I got this product 2 days back and it hasn't worked at all. Except of its awful smell there is nothing else this product has delivered yet.
It's Magic😀
It's really amazing,I got my sleep buddy today morning,the packaging was superb,i was very excited to use it so I decide to use it after lunch nd I did so,the result was totally unexpected .. I fell asleep within 4-6 minutes nd had a wonderful sleep wokeup at 5 pm,fresh nd relaxed..
Doesn't work
It helps me relax a bit but doesn't help in falling asleep. Bought it with a lot of hope.😔
Hello, sorry to hear that you're not satisfied with product. But if it relaxes you then you're on the right path. Here are a few things you can try to get best results.
1. Apply it on as many application points(mentioned on the box) as possible.
2. Immediately go to sleep after applying, avoiding any electronics.
3. If you don't feel drowsy after first application then apply once again in 10 mins.
Hope it helps, please reach out to us on cs@herbtantra.com or instagram for any further help with using the product.