A natural blend to relieve cramps
This product is formulated with herbs like chaste tree berry, ajwain, lavender, yarrow and clary sage. Once applied, these calming ingredients are soaked into the bloodstream and olfactory system to provide relief. Clary sage, one of the primary ingredients of this roll-on has shown to reduced pms discomfort in a randomized clinical trial.

- 0%
Sale price
₹390.00
Regular price
₹390.00
Unit price
per
Sold out
View full details
Collapsible content
How to use

Gently apply on the back, lower abdomen and inner thigh.
Product Information

When aunt flow comes knocking, dont hide! This little tool can help alleviate your menstrual cramps and general pms symptoms.

This roll on is designed and packaged to offer the utmost convenience. You can carry along this light, travel-friendly roll-on bottle in your bag anywhere you go, for instant relief from menstrual cramps.
Ingredients

Yarrow, Nirgundi, Clary Sage, Calendula, Lavender, Ajwain essential oils and cold pressed Jojoba oils.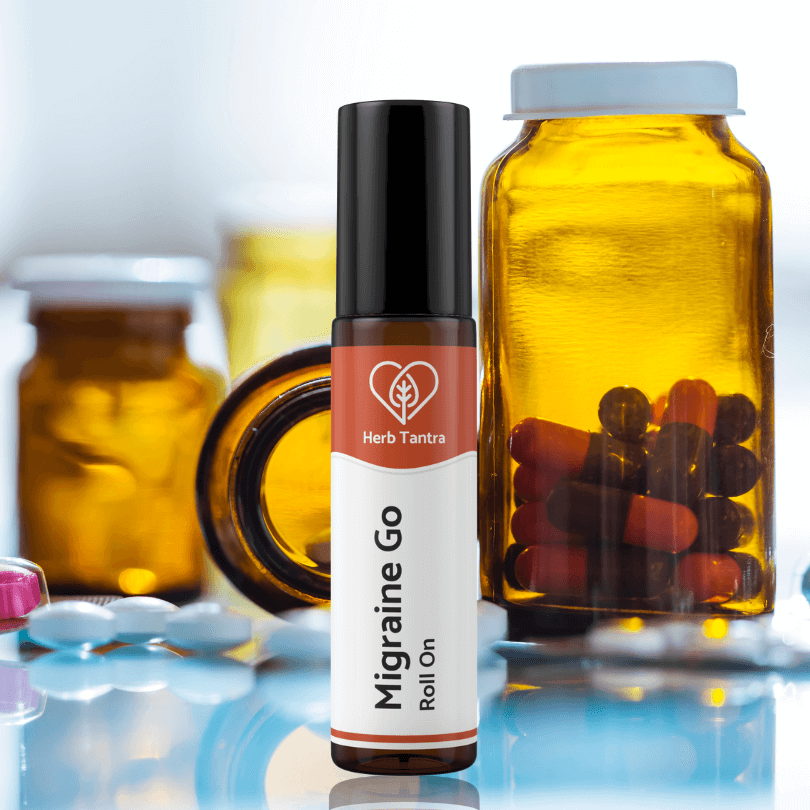 Step 1 to wellness
Do you remember the time when most of our treatments started from our kitchens? But our fast paced lives have led us to injudicious consumption of pain killers and other OTC drugs for smallest discomforts. With our products we're making it easier to adopt natural remedies as the first step towards wellness.
Frequently Bought Bundles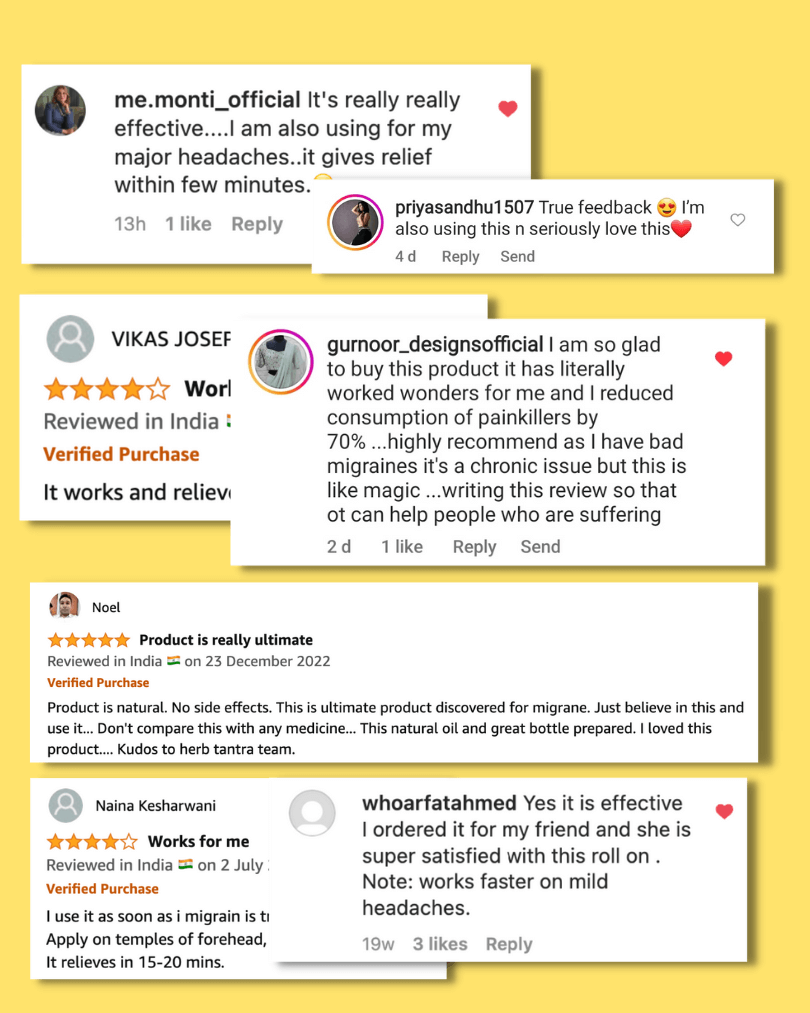 1,00,000+ lives touched
We have served more than 1lac customers and helped them choose Plants Before Pills. Most of them have seen noticable results and now use our products as first line of action. This has enabled them to cut down on self medications with pills.
Know More About Us
What else can we help you with?
Answers to your most common questions.
When and how many times can I apply this roll on ?

Every time you need relief you should apply the roll on. You can apply it as often as you need it.
Does it have any side effects?

This roll on is 100% natural and safe. Use it as often as you need. There are no known side effects, when it's used according to the instructions for use.
Could I be allergic to it ?

Allergies to its ingredients (all of which are listed above) are rare. If you have doubts, do a patch test. When an itching red spot appears we advise you not to use it.
Are there any other precautions I should take ?

Do not use without your physicians consultation if you're pregnant or undergoing any treatment. Do not let other people use the roll on to avoid cross contamination. Do not use after expiry date.
Is this product returnable ?

Due to health and wellness nature of this product it's not returnable.
Smell and leak👎
When i got the order, it's got leaking inside the box,and the smell is something beyond i expect, i don't know why but i can't stand the smell, maybe other people will like it, but for me it's a worst smell, i feel uncomfortable using it but still it works pretty well tho, maybe adding some sweet smell will help a lot, hope this help🙂
MUST HAVE!
I was gifted this product by my boyfriend and it did wonders to me. When I felt like I was dying from cramps it made me 1000x better having this cramp aid roll on with me. My thigh cramps has a new remedy now and I'm super ecstatic about it! It also gives a calming and cooling effect on the abdomen and kind of brings the feeling of coming back to being normal for me. I have recommended this product to my friends as well and would recommend you to get it as well!
Great cooling product
This product not only reduces pain but has a calming and cooling effect on the abdomen.Fantastic product and handy.Great work.
This changed my life!!!
Just wanted to say I ordered this cramp relief roll on from Amazon, and it's basically magic. I take tablets (Meftal) every month, but this is way more effective. The pain vanished as soon as I used the roll on. You're doing such a wonderful job, and I love the convenient packaging and your commitment to quality. You've earned yourself a new customer and fan today! Keep up the good work. I'm recommending this to all my friends.
Will buy again
My daughter is using this every month and this helps her get back to her studies. It works like a charm at the onset of period cramp.